The Accident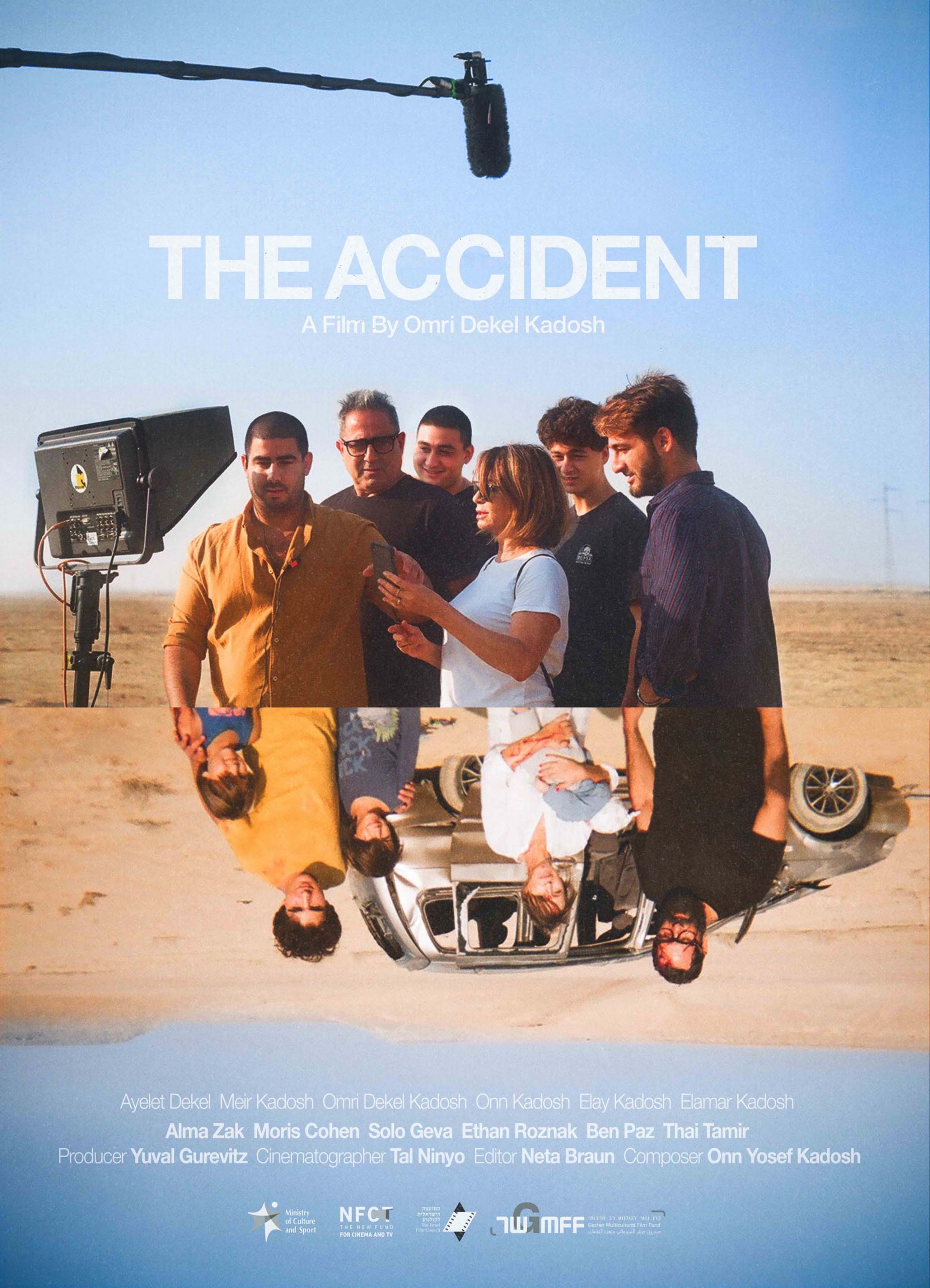 Short Film/israel /30 min/ 2020
Director-Writer: Omri Dekel-Kadosh
Producer: Omri Dekel-Kadosh, Yuval Gurevitz
Synopsis:
Omri reunites his family for a drive to the heart of the Israeli desert. He asks them to recollect and talk about the fatal car accident they had on the way to his Bar Mitzvah 15 years earlier, an accident that caused this family to fall apart.
Director's biography:
As the son of a director mother and a Creative Director father, Omri grew up between presentations and sets and began directing commercials already during his studies. Today he directs prominent and award-winning campaigns for the biggest brands in Israel. Omri fell in love with cinema at the age of 12, graduated with honors from the Sam Spiegel Film and Television School and hasn't stopped for a moment since.
His film Portrait Of Family In My 13th Year won the best short film award at the Jerusalem Festival 2017 and held its international premiere at the prestigious San Sebastian Festival.
His film 'The Accident' won the Israeli Academy Award for Best Short Fiction in 2021, and the Promising Director Award at the Jerusalem Festival 2020 and won dozens of other festivals in Israel and around the world.
Omri Dekel-Kadosh is known for Pitalev (2019), The Accident (2020) and Portrait of My Family in My 13th Year (2017).