Welcome Letter The 6th Ha Noi International Film Festival

MINISTRY OF CULTURE, SPORTS AND TOURISM
WELCOME LETTER
The 6th Ha Noi International Film Festival
Ha Noi, 8 November 2022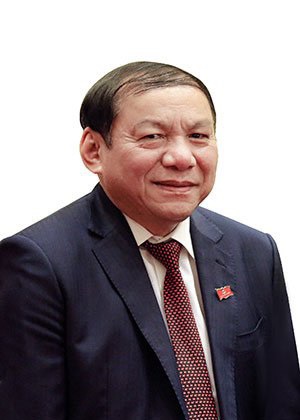 On behalf of the Ministry of Culture, Sports and Tourism of the Socialist Republic of Viet Nam, I warmly welcome Vietnamese and international artists, distinguished guests, local and foreign media agencies to the 6th Ha Noi International Film Festival.
With the slogan "Cinema for Humanities, Adaptability and Development", the 6th Ha Noi International Film Festival is organized from 8 to 12 November 2022 in Ha Noi, the capital of thousand years of civilization, the city for peace, with the expectation of making an unforgettable impression on audiences about an international cinema event after two years of suffering severe impacts of Covid-19 pandemic.
With 123 films from 56 countries and territories in the world with diverse genres and topics and unique techniques, the Film Festival will offer audiences in Ha Noi capital and international delegates an opportunity to have special and intriguing experiences on the history, culture, nature, country and people of each nation and territory.
It is my strong belief that with the meticulous preparation of the Organizing Committee in collaboration with Ha Noi People's Committee, relevant Ministries and agencies, especially the presence of film crews, artists, local and international guests, the 6th Ha Noi International Film Festival 2022 will achieve great success, contributing to honoring new creative talents of Viet Nam and international film industry.
May I wish distinguished delegates and artists good health, happiness and success.
Sincerely,
Nguyen Van Hung
MEMBER OF THE CENTRAL PARTY COMMITTEE
MINISTER OF CULTURE, SPORTS AND TOURISM